About Us
Welcome to Youve Got It Maid of Newport Beach, California. Weve been providing residential maid services for the Newport Beach area for over 35 years. No contracts, no hassle. Just a clean, comfortable home from Newports maid service of choice.
Flexible, customized residential cleaning plans mean we perform your house cleaning duties so you dont have to. Youll have more time for family activities, taking your child to the beach, taking a drive up the California coastline or doing whatever you and your family enjoy.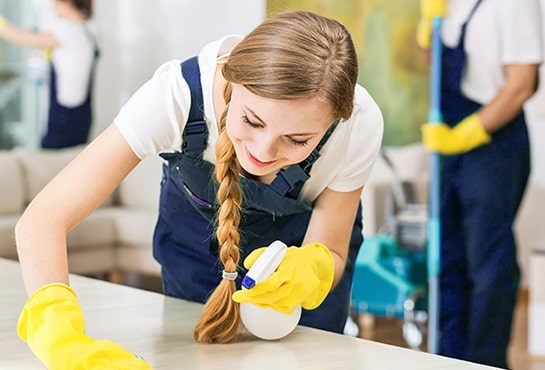 Why work with?
Reasons you should hire us
Reviews
I love Maria and Youve Got it Maid. Usually when I call her she is available the next weekday. She will call you to confirm, and is always on time!

They do an excellent job on our old musty beach house, they are not afraid to get in there and really scrub the grime! I feel their prices are fair for the work that they do.

The only reason I didnt give them 5 stars was the last time they were over it seemed to take a really long time, but I was at work all day so it wasnt that big of a deal.

Regardless, Id recommend them to anyone, they do an excellent job and I have no qualms about leaving them in my home all day!
Great service!! Called in for two maid, but came in three with no extra just to fasten the service. Deep moving clean for the first time.
Maria (the Proprietor of Youve Got it Maid) is a Godsend. I had the great fortune to meet her, casually (in Pavilions on Bayside, no less) and I finally got around to giving her a call. Shes as professional as they come. And Elba the young lady were grateful to have assisting us is wonderful! Friendly, welcoming, willing to do anything and everything asked – but her thoroughness (thanks to Marias guidance I have no doubt) – not to mention her terrific work ethic (no one can teach you that) is such that we rarely, if ever have to ask her anything. Its always done, to perfection. Weve been clients for 6 months and have already highly recommended this company to several neighbors and friends. In this day and age of mediocrity, its a joy to be able to RAVE about a person(s) who are of such extraordinary value as Maia, her company and Elba. The Doremus Family
This company rocks! They do a great job consistently and have a cost effective price! And they do more than most if not all other services out there! Win win go get your house cleaned professionally and free your weekends!