Securing Your Last-Minute Getaway: Essential Tips for Booking Vacation Rentals in Newport Beach
admin
Are you planning a last-minute getaway to Newport Beach and in need of tips for booking the perfect vacation rental? Look no further! Newport Beach is a stunning destination that offers beautiful beaches, exciting activities, and a vibrant atmosphere. But booking a vacation rental at the last minute can be a bit challenging. In this article, we'll provide you with seven valuable tips to help you secure the ideal vacation rental in Newport Beach. From setting a budget to utilizing online resources, we've got you covered. So, let's dive in and discover how you can make the most of your spontaneous trip.
Discover essential tips for booking vacation rentals in Newport Beach. For expert cleaning during your stay, choose You've Got It Maid.
Tips for Booking Last-Minute Vacation Rentals in Newport Beach
Planning a last-minute getaway to Newport Beach? Don't worry, we've got you covered! Here are some invaluable tips for booking the perfect vacation rental on short notice.
Determine Your Budget and Needs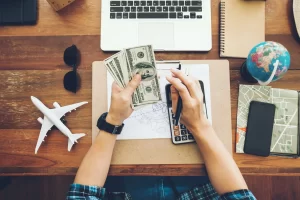 Before you begin your search, it's important to set a budget for your last-minute vacation rental in Newport Beach. Consider how much you're willing to spend on accommodation, factoring in the duration of your stay and any additional expenses. Additionally, determine your specific needs, such as the number of bedrooms and bathrooms, amenities like a kitchen or pool, and the desired location. By clearly defining your budget and needs, you can narrow down your options and focus on rentals that meet your requirements.
Be Flexible with Your Travel Dates
Flexibility is key when it comes to booking a last-minute vacation rental in Newport Beach. Consider adjusting your travel dates if possible. Midweek stays or off-peak seasons often offer more affordable rates and greater availability. Being flexible with your travel dates can significantly increase your chances of finding the perfect vacation rental within your budget. Keep in mind that weekends and holidays are usually in high demand, so if you're able to travel during weekdays, you might have more options to choose from.
Utilize Online Vacation Rental Platforms
Make the most of online vacation rental platforms like Airbnb, Vrbo, and Booking.com. These platforms provide a wide range of vacation rentals in Newport Beach, along with helpful search filters. Use these filters to narrow down your options based on location, price range, amenities, and guest reviews. Read through the property descriptions, check the availability calendar, and carefully review guest feedback to ensure that the rental meets your expectations. Don't hesitate to contact hosts or property managers for any additional information you may need before making a booking.
Act Quickly and Be Persistent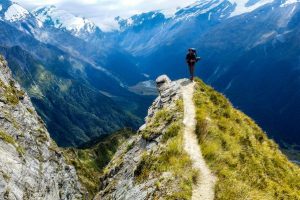 When booking last-minute vacation rentals, it's essential to act quickly and be persistent. Due to the nature of last-minute bookings, rentals can get snatched up quickly. Check the online platforms regularly and be ready to make a reservation as soon as you find a suitable option. Consider setting up alerts or notifications to stay informed about any new listings or discounts. Additionally, if you find a property you're interested in but it's not available for your desired dates, reach out to the host and inquire about any possible cancellations or alternative options they may have.
Consider Local Property Management Companies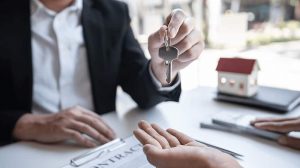 In addition to online platforms, consider reaching out to local property management companies in Newport Beach. These companies often handle vacation rentals on behalf of property owners and can offer a wider selection of rentals that may not be listed on popular online platforms. By contacting them directly, you may find hidden gems or exclusive deals that are not available elsewhere. Local property management companies can also provide personalized assistance, recommend suitable rentals based on your preferences, and answer any questions you may have about the area or specific properties.
Check for Special Offers and Last-Minute Deals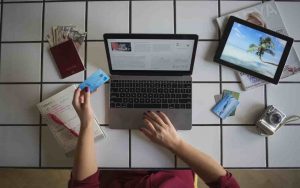 Keep an eye out for special offers and last-minute deals on vacation rentals in Newport Beach. Many property owners or managers may offer discounts or promotions to fill last-minute vacancies. Browse through online platforms' special deals sections or search for promo codes to help you save some money. Additionally, consider contacting hosts directly and negotiating a better rate, especially if the rental has been on the market for a while. Remember, it never hurts to ask, and you may be pleasantly surprised by the discounts or extras you can secure by being proactive.
Consider Alternative Accommodation Options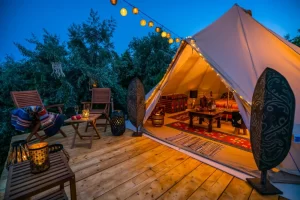 If traditional vacation rentals are scarce or don't fit your budget, consider alternative accommodation options in Newport Beach. Look into boutique hotels, bed and breakfasts, or even extended stay hotels that offer kitchenette facilities. You can also explore the option of renting a room or a shared space in someone's home through platforms like Airbnb. While these alternatives may have different amenities and services compared to traditional vacation rentals, they can provide unique experiences and potentially more affordable options.
Leverage Social Media and Local Connections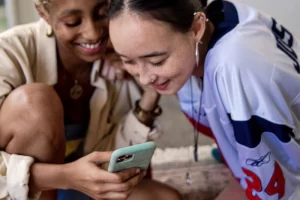 Don't underestimate the power of social media and local connections when searching for last-minute vacation rentals in Newport Beach. Follow local rental companies, community groups, and Newport Beach tourism accounts on social media platforms like Facebook and Instagram. They often post updates about new listings or exclusive discounts. Additionally, reach out to friends, family, or acquaintances who may have connections in Newport Beach. They might be aware of hidden gems or personal recommendations that aren't widely advertised.
Consider Off-Season Rentals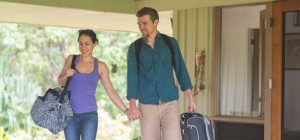 If you have the flexibility to travel during the off-season, consider booking a vacation rental in Newport Beach during that time. Off-season rentals often come with more availability and lower rates. The weather might be slightly cooler, but you can still enjoy the beauty of the beach and explore the area without the crowds. Additionally, local businesses may offer discounts or special promotions during the off-season, allowing you to save even more on dining, activities, and attractions. Take advantage of the quieter atmosphere and potentially more affordable prices by considering off-season rentals for your last-minute Newport Beach vacation.
Similar blogs that you might like:
Conclusion:
Booking a last-minute vacation rental in Newport Beach doesn't have to be a stressful experience. By setting a budget, being flexible, utilizing online platforms and local property management companies, acting quickly, checking for deals, and considering alternative options, you can increase your chances of finding the perfect rental for your spontaneous getaway. Remember to do thorough research, read reviews, and communicate directly with hosts or property managers to ensure a smooth booking process. So go ahead, start planning, and get ready to enjoy all that Newport Beach has to offer on your last-minute vacation!